30 for 30 - It could have been REALLY bad! - Day 11
May 03, 2023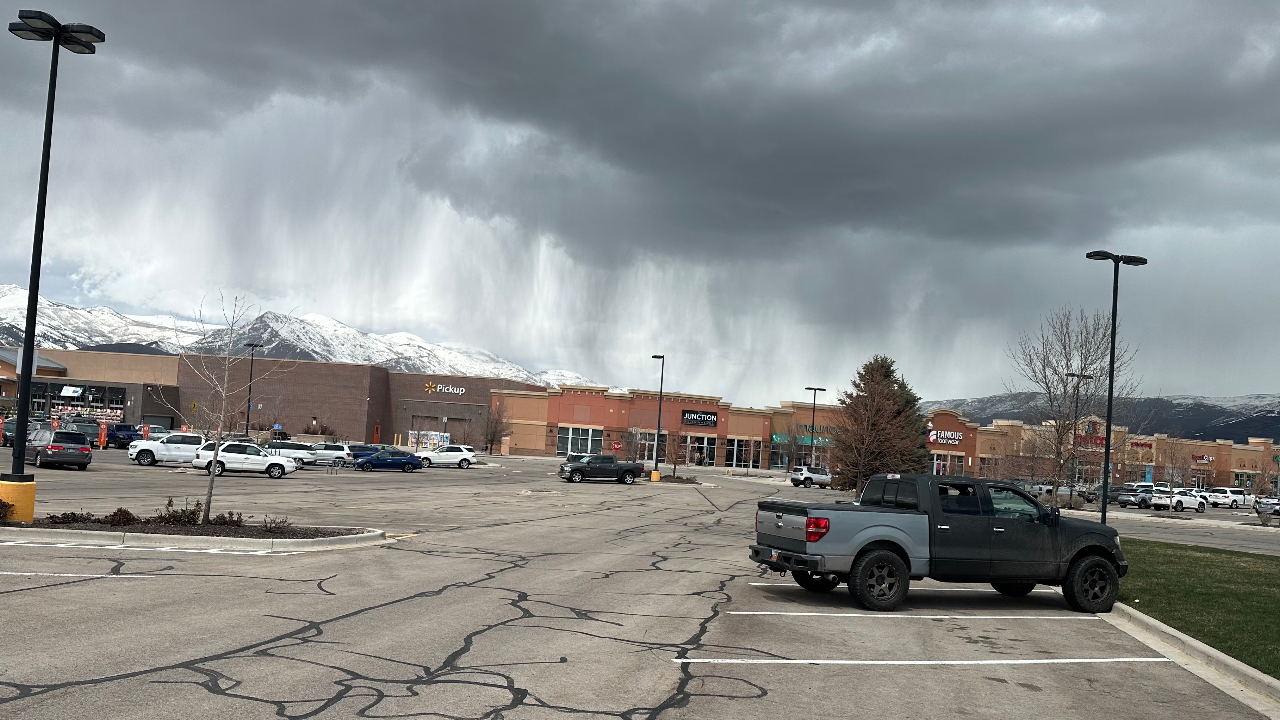 We are wrapping up the second 10 days of our 30 for 30 journey and have been reflecting on the second decade of our marriage.
Shortly after our 10th Anniversary we moved to North Carolina from California - not only did we move across the country away from EVERYTHING we knew: family, friends, sunshine and beaches - "home".
We entered the 11th & 12th year of our marriage, we experienced some HEAVY things in our relationship ranging from anger issues, bankruptcy and downright insidious spiritual attack. The heaviest fire came as we began to grow in our faith through Catholic Homeschooling.
Needless to say... we weathered the storm and not without some serious sacrifice, prayer and work! Tonight we will be sharing more about this during an ICW Office Hour (8pm Eastern time - click this link to join the community and be a part of this discussion if you'd like :-) - we'd love to have you there!)
As time passed God in His mercy and goodness swooped in and moved in miraculous ways. He spurred deeper conversion in me and my husband. Connected us with beautiful people in our Catholic community and brought us through what to the outside world would seem to be insurmountable financial odds into a place of plenty and not "lack."
God is good... He protects those who love Him - He permits what may seem horrible at the time as a means to deeper growth and deeper dependance on Him ... He really wants us to be in union with Him as we journey toward being with Him forever!
Speaking of being protected...
Over the past 10 days we have been throughout the mountain west: Utah, Idaho, Montana, Wyoming and Western South Dakota. We have seen wildlife, canyons, lakes, plains, and mountains. We have journeyed into the depths of National Parks and Forests.
As we set out to travel to the Grand Tetons we had a very BIG issue... an electrical issue!!
Day 11 - it was a LOONG DAY!
When it's time to pack the van for a 30 day journey, one must place themselves in several different situations so as to anticipate all the things one might need while on the road. One of those things is a portable fire pit a solo stove!
We love our smokeless fire pit, and we take it with us often when we go on our little van trips during the year. On this 30 day trip, I wanted to bring it so that when we were in places where we could enjoy a fire, we would have the flexibility to do so. During our journey, we have been staying at campgrounds, deep inside forests, and in random dispersed, camping spots in our nations national parks. Some of the places allow for campfires, so using the solo stove, makes sense!
I begged for the Solo Stove to take up precious space in our storage garage in the van. Craig dutifully, respected my request, chopped ample firewood, for at least one fire (we knew we could get more firewood on the road). As the solo stove was packed in the storage garage little did we know that it was settled against a cluster of electrical wires for our van (actually, the main wires to our service panel).
While I was finishing up laundry at Shauna and Jared's, Craig let me know over our little radios that there was a strange short in our CB radio that created some electrical smoke and he had to open the van and diagnose the problem - He was able to diagnose the problem, he disconnected the radio and aired out the van.
I finished up the laundry and then made my way back out to the van to make final preparations for our departure for the Tetons. I was putting away laundry when Craig's phone rang, and he took a call for work… As I put away the clean clothes, I heard our max air fan, make a little noise, and then I smelled the electrical smoke!
I frantically said something loudly to Craig he got off of the phone we jumped out of the van with Jupiter, ran around to the back of the van, open the double doors, and a giant plume of smoke came out of the back!
I began to very quickly unload the contents of the storage garage right into the neighborhood street… Craig made his way under the bed and bravely began to put his hands into the electrical mess… There were sparks and scary noises as he thwarted the spread of the issue! He disconnected the main battery.
As the smoke cleared, and the smell dissipated, we found that all of our electrical capabilities in the van were damaged. We no longer had running water, a way to heat the water, no lights, no way to gather solar energy, no way to convert the energy, no fan, no way to cook, no way to charge our electronics, nothing!
Craig made the proclamation that he would get everything safe so we could get the van "drivable." We loaded everything back up in the van and then got to an auto parts store where he could buy the supplies that he would need to make the repairs.
A man for all seasons
All the while, I could only think about how fortunate we were that it all happened the way it did… It didn't happen while we were sleeping, it didn't happen when we had gone into a store to get supplies and left Jupiter in the van… Nothing caught fire And created a worse situation… I was thanking God for my husband, who built the van and knew exactly what needed to be done to fix and repair the problem!
He is so resourceful and gifted with so many talents… For a woman who has a deep protection wound it is so beautiful that God has given me a husband who protects me in so many ways! Truly, God knows how to heal my wounds!
We got to the O'Reilly auto parts shop in Heber City, Utah, and Craig radioed me from inside the store and told me they had everything we needed… Of course, they did. Our guardian angels were certainly alongside of us as they assisted God's holy will to play out in this part of our trip.
We made our way to the Walmart parking lot where there was some green grass for Jupiter and enough space to unload everything from the back of the van. Craig placed it all under a tarp because there was a huge rain/snow storm coming.
As I stood by to assist Craig during the repairs I watched the weather and continued to pray a flying novena! (and thanks to all of you who I texted and asked to pray!) As Craig made tremendous headway I watched the giant storm actually go around us for another hour!
Just as Craig finished up the repairs (and only needed to go into Walmart once to get one more thing for the repairs) and packed up the storage garage the wind picked up, the rain began and then snow!
We were on the road again headed to Wyoming - with EVERYTHING FIXED!
As we drove through the storm, we made our way toward Evanston Wyoming Craig and I both at the very same time spotted the highway sign for "Hoytsville"… We pulled off the highway and found THE old sign which we had taken a photograph by as a Christmas card picture before Curtis was even one year old!
We couldn't believe it when we saw the exact sign in the town… We thought for sure after 26 years it would have been replaced and updated… But it was not! It was nice to see how things were truly still slow in that town… We re-created the picture with Jupiter, and then hit the road again. (Look for the pic in an upcoming post.)
As we head into Wyoming, there were more snow storms....
Days 12 thru 20... coming soon in our next post :-)
Stay connected with news and updates!
Join the Integrated Catholic Woman Community and receive the latest news and updates, as well as special member discounts.
We hate SPAM. We will never sell your information, for any reason.